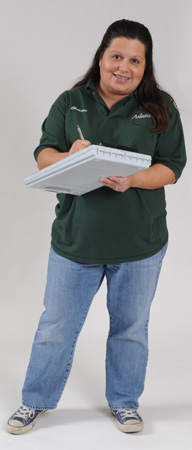 Hey, what's the score?
We are strong believers in monitoring and measuring our progress. The quality of the hand-made work we do every day and night, crafted in a wide variety of environments, from offices and classrooms to factory floors, is measurable.
We have designed tests for all the environments we are contracted to control. The tests generate a numerical score. This score easily translates into a pass/fail measurement, which informs us of our cleaning success in all those areas. Those custodians doing the work get a copy of the score, facilitating improvements as indicated in the tests. Our trainers and managers continually monitor the test results and offer re-training, assistance, and trouble-shooting as needed. It's important to us that environmental controls be consistent and excellent.
Our custom Quality Assurance Program in an important part of the way we manage clean.